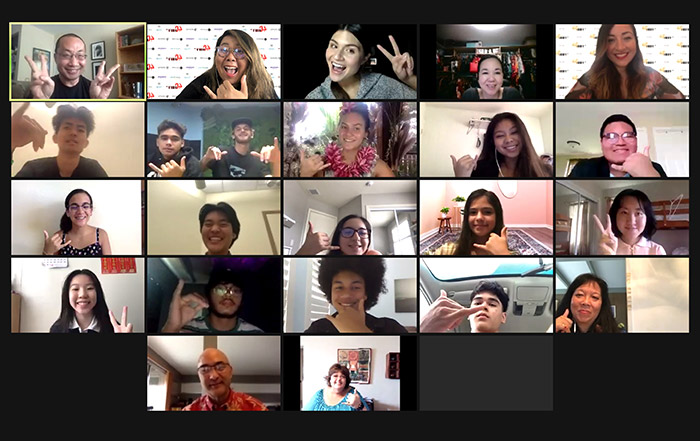 Building on the success of the last two year, the 2020 DKII Student Film Initiative challenged middle and high school students statewide to explore the ideals of leadership and civic engagement by creating a message to the future President through a short film.
A time-honored tradition, the outgoing President leaves a handwritten letter to his successor, offering encouragement, words of wisdom, and support. Regardless of political party, winners or losers, these letters have become a symbol of transition in our American democracy, and an opportunity to reflect on the grace and wisdom of those who serve as Commander-in-Chief.
This year's finalists displayed tremendous fortitude and creativity as they shared their calls for leadership and messages of hope while remaining socially distant and learning from home. Please join us in recognizing our 2020 DKII Student Film Initiative winners:
1st Place, High School
Devan Fujinaka, Iolani School, WITH LOVE
2nd Place, High School
Tiffany Liu, Campbell High School, LIGHT
1st Place, Middle School
Miley Cox, Waimea Middle School, MY LETTER TO THE AMERICAN PRESIDENT
2nd Place, Middle School
Isabella Rose Ciera, Isabella Rodriguez, Luc Giusto, Ewa Makai Middle School, DEAR FUTURE PRESIDENT
Originality Award
Noah Raquino, Punahou School, PIECE OF CAKE
All student finalists were once again given exclusive time to chat with this year's DKII Future Filmmaker Ambassador Philippa Soo (OVER THE MOON and Broadway musical HAMILTON star) and heard her talk about her inspiration and experiences on Broadway and film. In addition, winning entries and their schools received Best Buy gift cards to help further their creative endeavors.